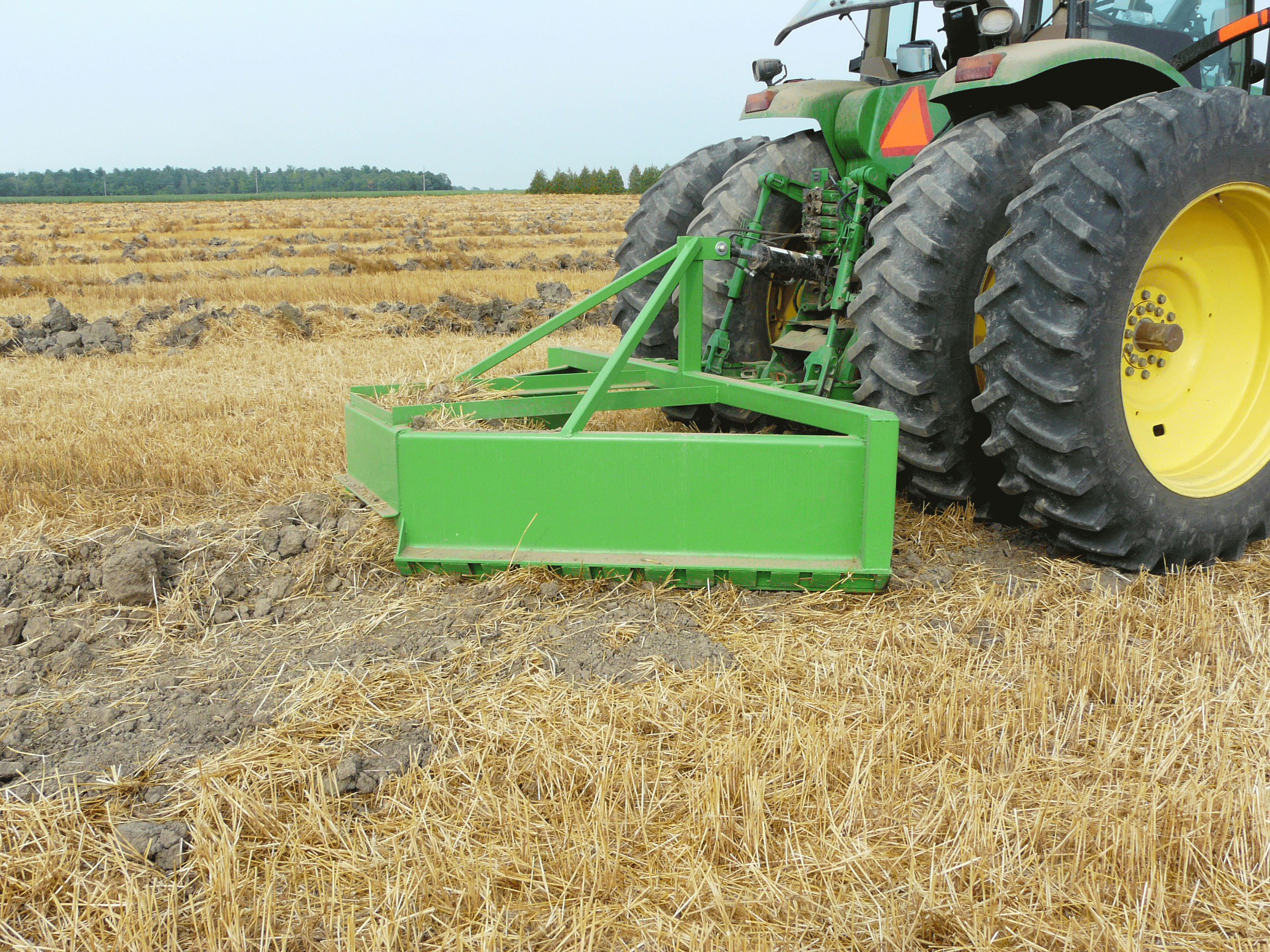 Tile Trench back filling made easy with our
Fills the trench that the tile machine leaves with only 2 passes.

Saves time, fuel, wear and tear on your machinery.

Leaves just the right amount of soil on top of the trench to allow proper filling when rained on.

Fits Category 2 and 3 quick hitch.

Rack for concrete block weight.

Replaceable bolt on grader blade for the bottom.

Built heavy to withstand rocks and other debris.

No moving parts.